Fresh News - March 2020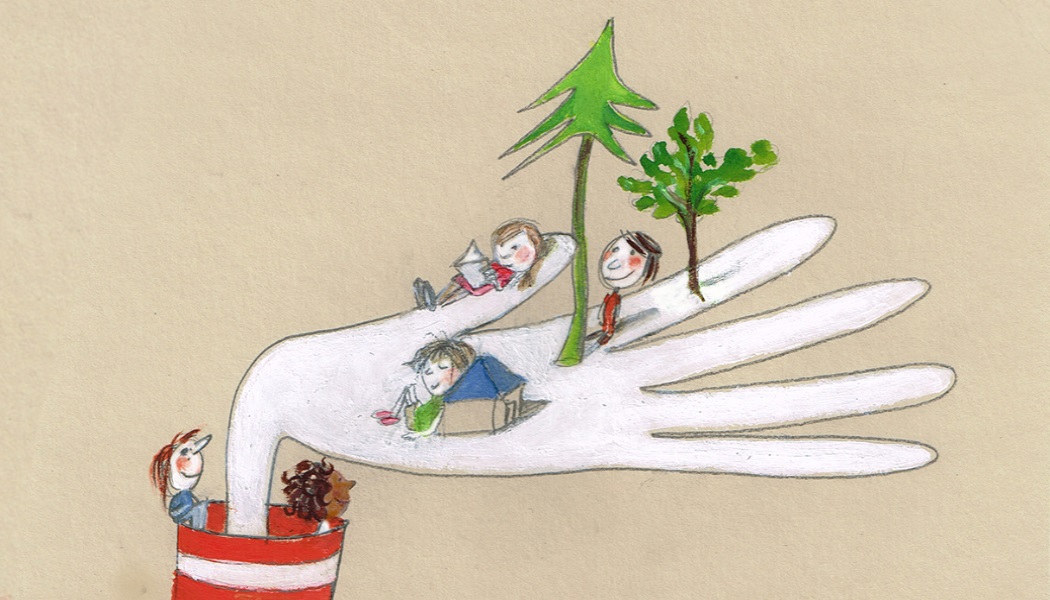 Illustration: Gigi Perron
Des mots d'la dynamite

The Qc-Flanders exchange is still happening!


Phase 3 of the Quebec-Flanders exchange, this unique experience allowing Theater De Spiegel, Casteliers and Le Vivier to exchange expertise and co-create, will take place in Montreal from March 3 to 11.

During the Casteliers Festival, Theater De Spiegel will present CABAN, a show for little ones, 3 months to 3 years of age. It explores the awakening of the senses through live and improvised sonic worlds and game modules that the children are invited to move around in. The Flemish and Quebec artists will be part of the show.
Click here for the show CABAN
This visit to Montreal will give these Flemish and Quebec artists the chance to pursue research for the Théâtre prêt-à-porter pour les tout-petits project, which will see the light of day in November 2020 in Anvers.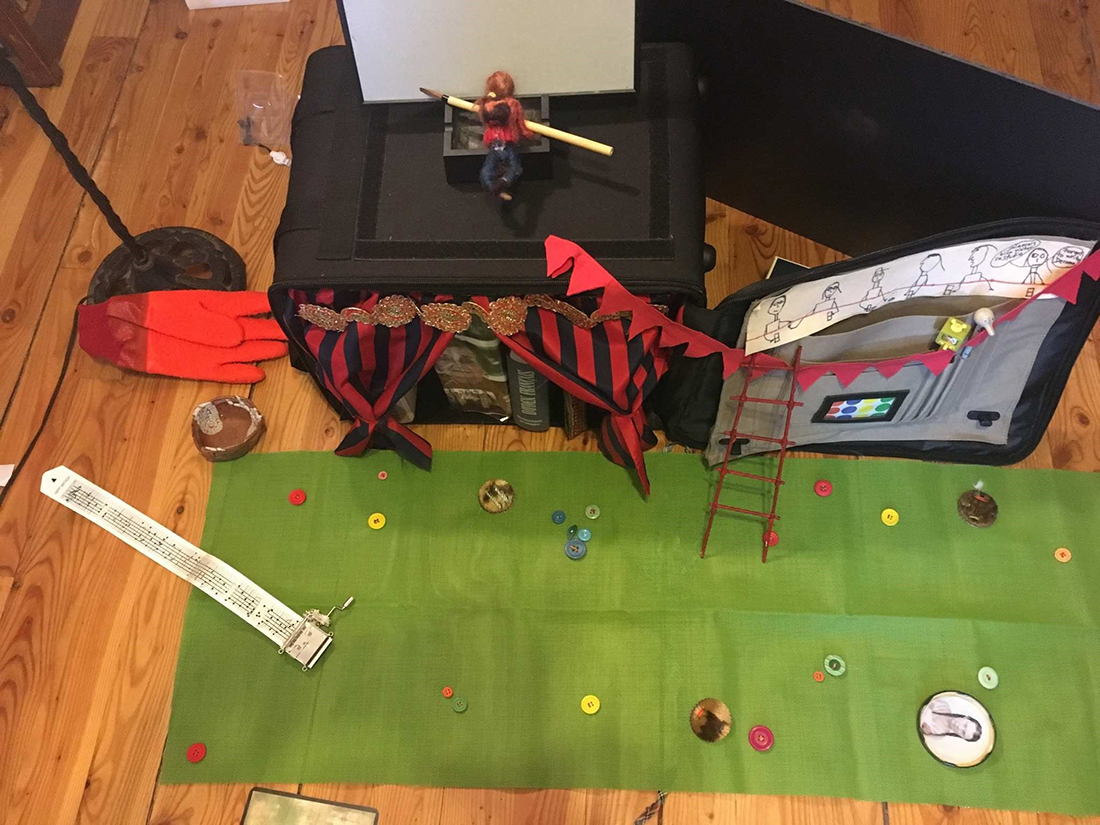 Work in progress
A word from Nathalie about the Prêt-à-porter project

Ever since I learned that "Prêt" means "Joy" in Flemish, I'm ready for anything!

The Flemish artists are curious, they like to get their hands into everything and they're usually in a good mood, just like us Quebecers, so our gatherings are always very stimulating. We tinker, eat and talk and we recreate the world to make it fit into a little suitcase and be... ready-to-wear.

To be continued...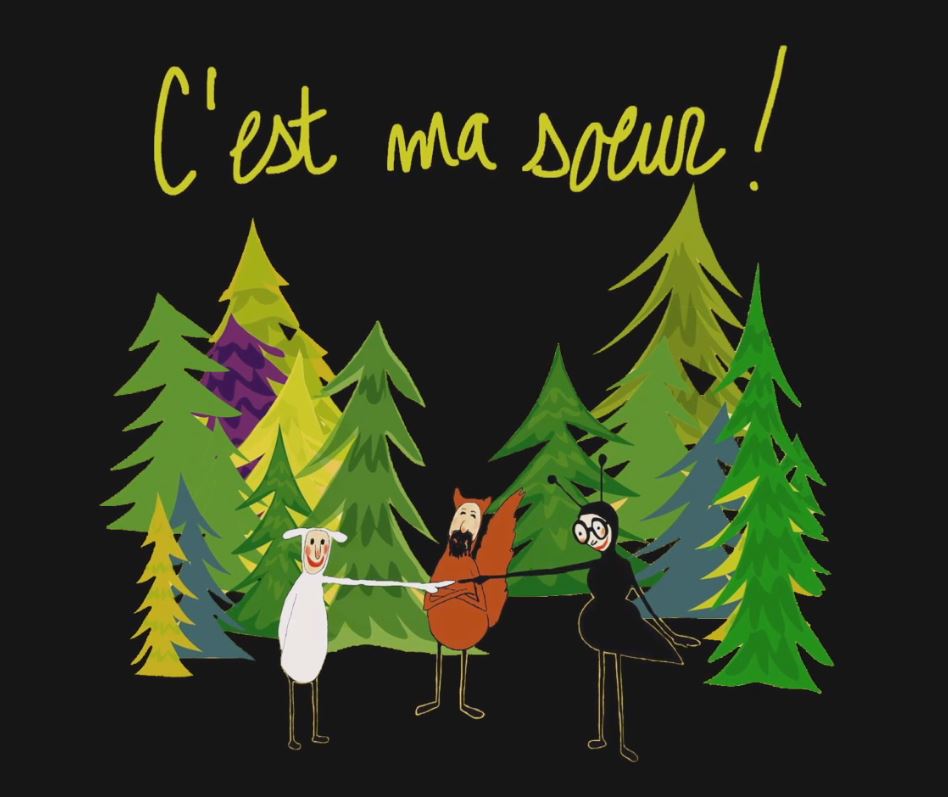 That's My Sister! - March 29, 30 and 31

Antonomase the Ant, Chouquette the Sheep and Kiki the Squirrel, stars of our most recent show, will enthusiastically perform on the stage of Montreal North's Maison Culturelle et Communautaire, on March 29, 30 and 31.

Join us for this date!
Tickets are available starting March 15. For more information, click here.
Click here to see an excerpt from That's My Sister!, a courtesy of Jacques Blanchet, techno-marketing member of the dynamic DMDD Board. A thousand thank yous!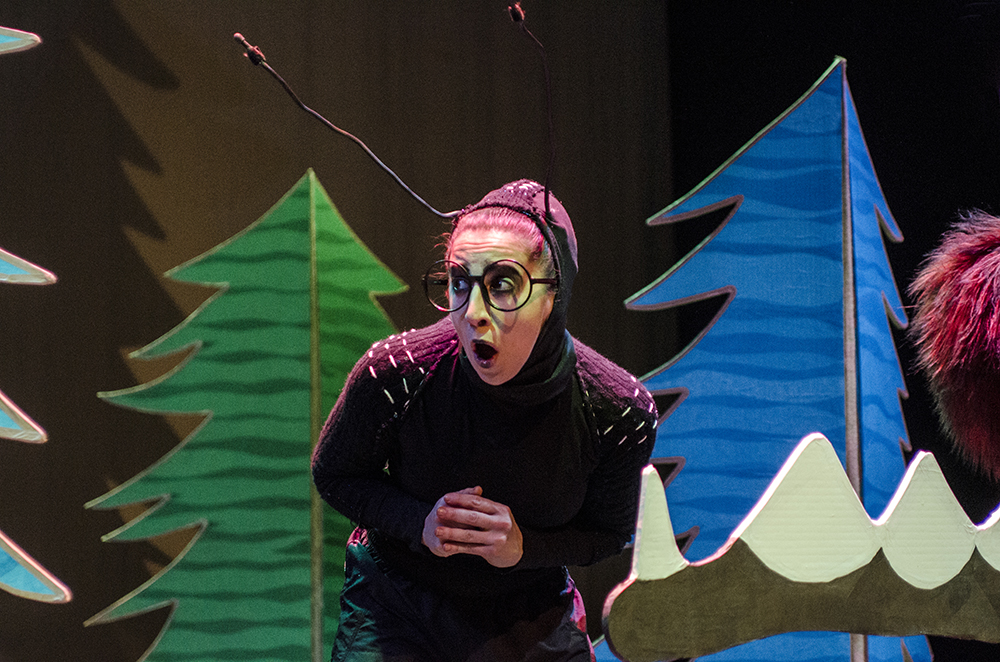 Conseil des arts de Montréal Tour - 2020-2021

Excellent news for next season!
That's my sister! has been chosen for the Conseil des arts de Montréal touring program!

The show schedule is still in the works. More information will follow on our website in the coming weeks...

Thank you to the Conseil des arts de Montréal and the Maisons de la culture for encouraging the dissemination of our "musical comedy " about fraternal bonds. Hurray!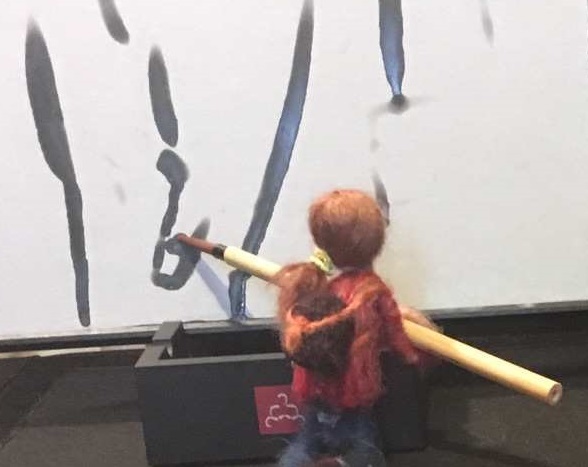 Cultural mediation - What are you thinking about?

This spring, Des mots d'la dynamite is putting together a new cultural mediation project in collaboration with a daycare in Parc-Extension. Called À quoi tu penses? [What are you thinking about?], this first series of workshops will nourish the writing of the next work planned for 2022. This time Nathalie Derome is interested in children's ingenuity, their sense of deduction and their great capacity for learning.

This project is made possible by the Entente sur le développement culturel de Montréal [Montreal Cultural Development Agreement] between the City of Montreal and the Government of Québec.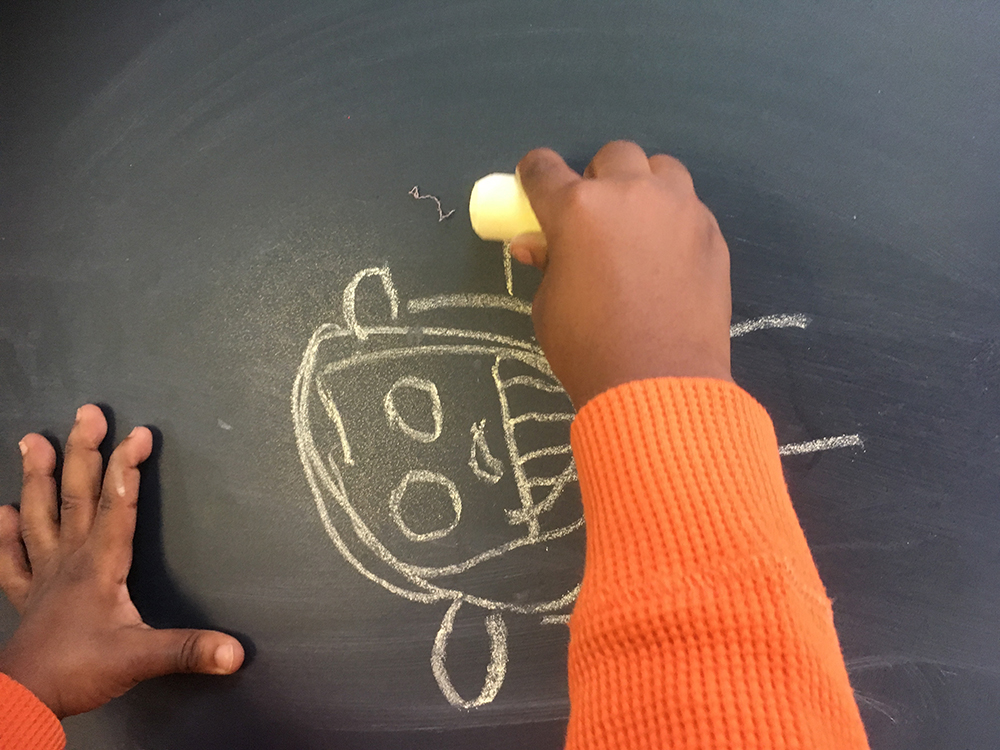 Carte blanche to Nathalie Derome in Jeu

For the next edition of the Jeu theater journal, dedicated to performing arts for young audience, Nathalie Derome will be featured in its Carte blanche section. She'll speak about the importance of the cultural mediation in her creative process!
A preview of the article
Navigating the big questions
Nathalie Derome
She is 5 years old. She lives in Parc-Extension and her eyes are really black. Asked the question "what's a cloud made of?", she lets the others answer "scientifically", then interjects with: "Stuffed animal skeletons!" We laugh. Her answer seems like a gentle provocation or precocious contestation, but she's showing poetic colours and I salute this young girl's boldness, for daring to take her words seriously.This is what I call a pearl, a very pretty gift that can fit into the palm of a hand, slide into a pocket and be set onto a work table. A small thing to meditate on with an open heart and that can steer the writing of a show.

(The follow-up will appear in the spring issue of Jeu, which will be launched in early April at the Maison Théâtre.)
Click here to access Jeu website



Des mots d'la dynamite is a member of La Cenne, TUEJ, RAIQ, APASQ, AQM, Scène Ouverte, Maison Théâtre, CQT, Culture Montréal, La Machinerie.