Fresh News - Summer 2018!
*Humans going to meet other humans
AH!
Slow Magic, the show that doesn't stop growing!!! A year full of surprises, counting 29 performances this season. Lovely invitations from disseminator-allies: the NAC French Theatre in Ottawa, Jonquière's Théâtre La Rubrique, new partners like the Laval Petits Bonheurs Festival and lovely discoveries made upon meeting both young and old in unsuspected Montreal urban neighborhoods, thanks to the support of the Conseil des Arts de Montréal en tournée (touring program), whom we thank keenly. THANK YOU! as well to the CALQ for its support in disseminating works in Québec.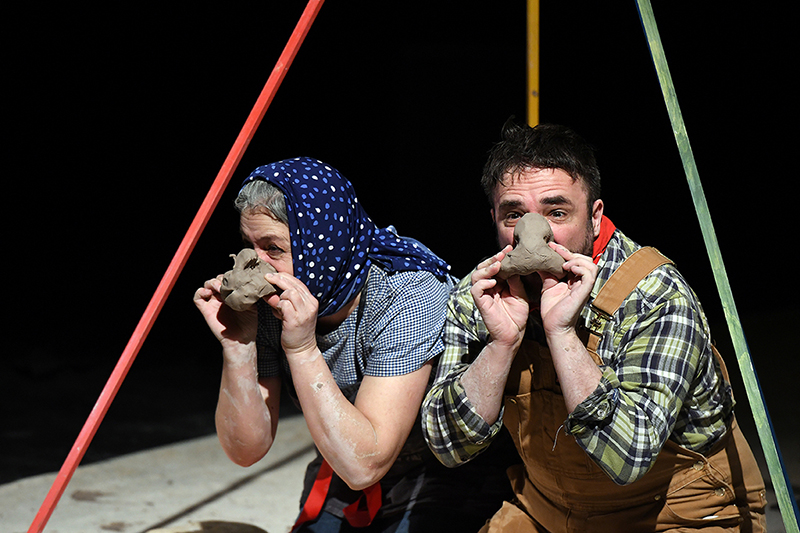 (photo © Rocket Lavoie)
WOW!
A lovely year of art making tied to Les empreintes réciproques (Reciprocal Traces), a cultural mediation project, in collaboration with the little ones and educators at the Autour du Monde childcare centre in Parc-Extension. With the help of their sound advice, we are weaving together MAILLE PAR MAILLE, C'est ma soeur! (STITCH-BY-STITCH, That's My Sister!), a new show for 3 to 7 year olds, which will be presented at Maison Théâtre next March.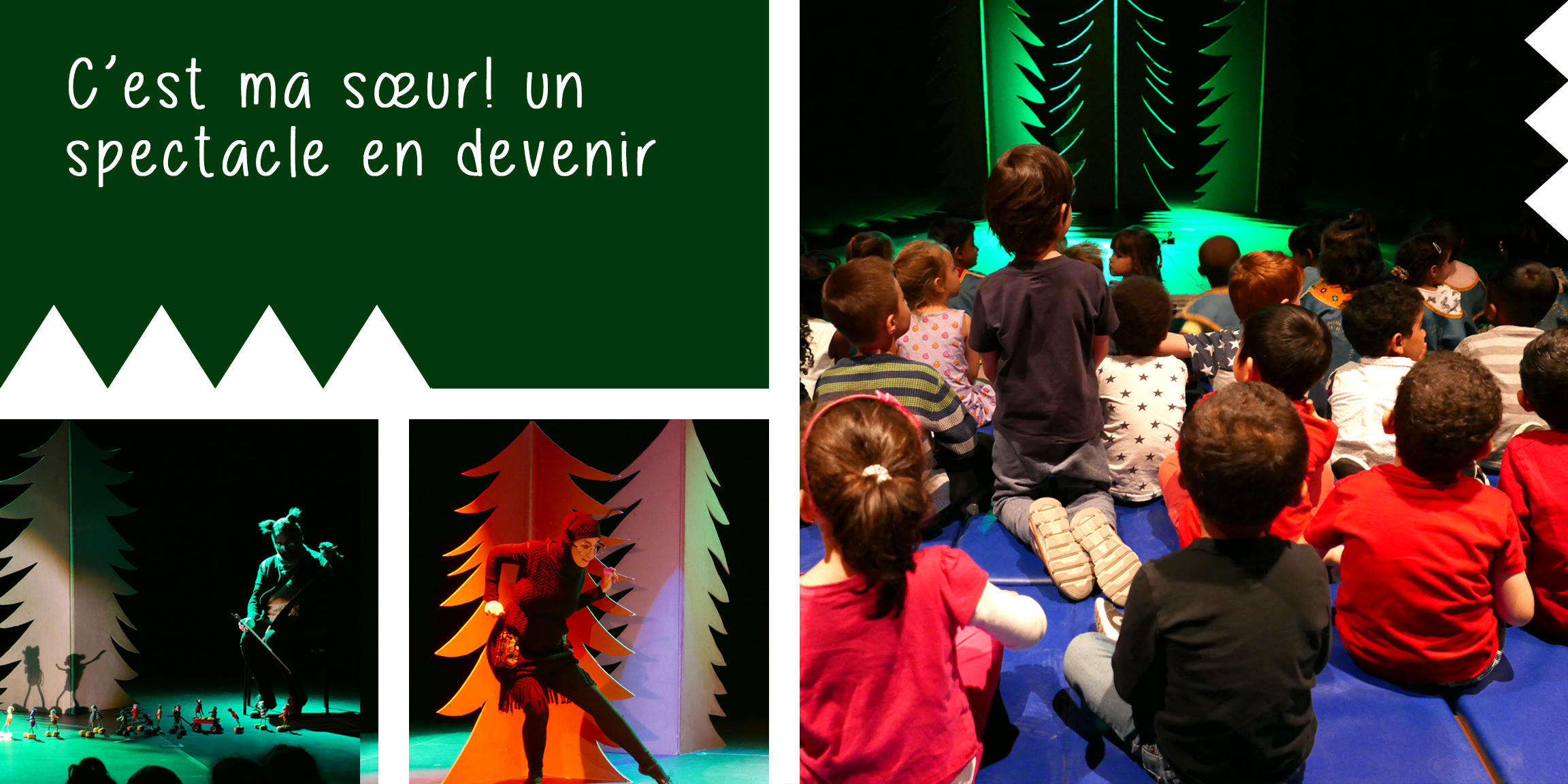 *That's My Sister! An emerging show (photos © Luc Senécal)
YAY!

A huge thanks! to our NEIGHBOUR AND ALLY, the Parc-Extension venue, to Martin Hurtubise and his team OF JOYFUL FOLKS who made it possible to perform a family version of The Alley of Little Secrets as well as to have a week-long artistic residency for C'est ma sœur! (That's My Sister!), during which we presented a work-in-progress version to our young collaborators.
SUPER!
Nathalie Derome is artist-in-residence at DARE-DARE, a Montreal multidisciplinary art centre, where she's been invited to produce short IN-SITU texts, on an LED panel. The title for her work is BOBOS-MÉDIA. You can follow her weekly work, by taking a stroll along the Atwater Market or by visiting the DARE-DARE website.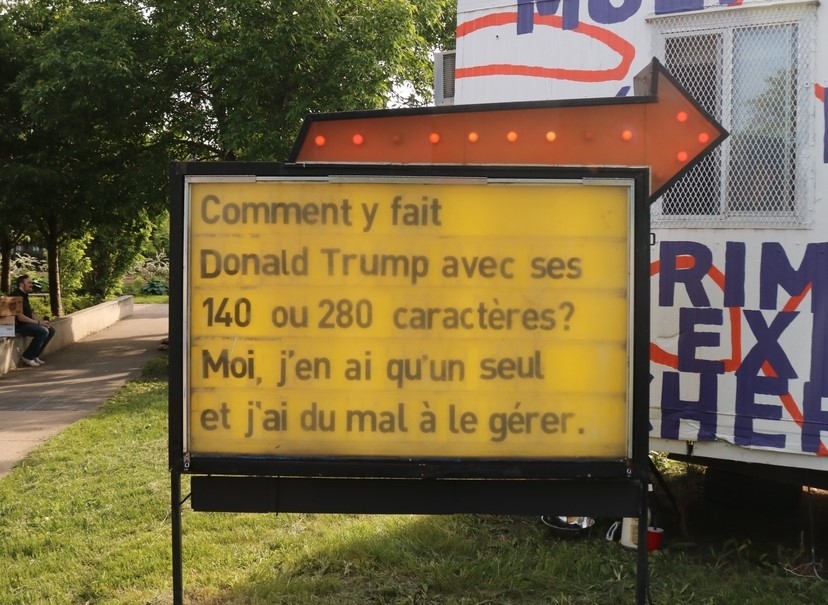 (photo © Dare-Dare)
COOL!

Thank you to our Board for their UNWAVERING support for the DES MOTS D'LA DYNAMITE mission: Guillaume Michaud, Lucie Grenier, Yana Karieva and Lyne Des Ruisseaux.
OH BOY!

And of course, THANK YOU to OUR entire team of PASSIONATE collaborators: Gigi Perron, Steeve Dumais, Anne-Françoise Jacques, Catherine Debard, Audrée Southière, Lucie Bazzo, Azraëlle Fiset, Camille Robillard, Michel Fordin, Nelson Rouleau, Lucille Prosper, Cloé Ratio, Jules de Niverville, Luc Senécal, Geneviève Dumontier, Ginette Ferland, Pierre Lapointe, as well as our VALIANT assistant, Lynn St-Germain, who is leaving us IN AUGUST for other adventures!!!

You can see the job offer HERE.
Please circulate this within your networks.
HEY!

Wishing a happy summer vacation to all!
Our offices will be closed until July 23.


Des mots d'la dynamite is a member of La Cenne, TUEJ, RAIQ, AQM, Scène Ouverte, Maison Théâtre, CQT, Culture Montréal, Machinerie.