Fresh news winter 2018!
The interdisciplinary company Des mots d'la dynamite is celebrating 30 years of existence this year… and passionately continuing on its way! Stay informed about the festive activities that will mark the year, starting off in a great mood with a groovy stroll for the young and old: The Alley of Little Secrets.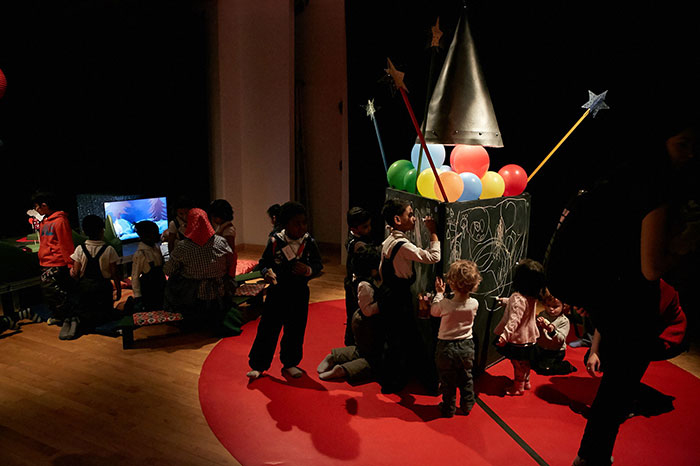 THE ALLEY OF LITTLE SECRETS
Sunday, February 25, in collaboration with the Villeray-St-Michel-Parc-Extension Maison de la culture, we warmly invite you to participate in The Alley of Little Secrets. For this occasion, ten artists from various disciplines will present a mini show, a visual installation or a short animation film, in a staging orchestrated by visual artist Gigi Perron.
Lasting about 50 minutes, two start times are offered: 10 and 11 AM
It's free!!! For more information: 514-872-8124 or culturesvp.com
The Parc-Extension Maison de la culture is located at 421 St-Rock Street (Parc metro station)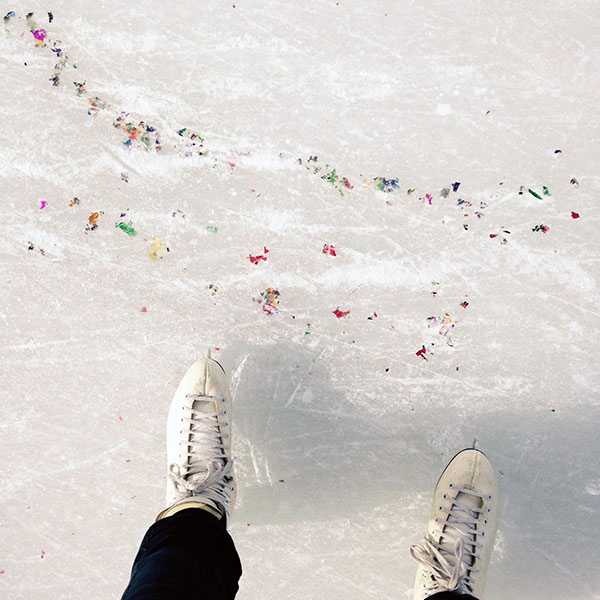 SLOW MAGIC
The Slow Magic tour continues through Montreal's network of Maisons de la culture (via the CAM touring program) and in Quebec (full programming: here). A new video excerpt produced by Jules de Nivervile is available on our site here.
We'll spend Spring Break at the National Centre for the Arts in Ottawa, where we've been invited to present Slow Magic from March 7 to 11 (reservations: here). Come join us with your little ones… and your skates! If there's time, we'll take a stroll along the Rideau Canal.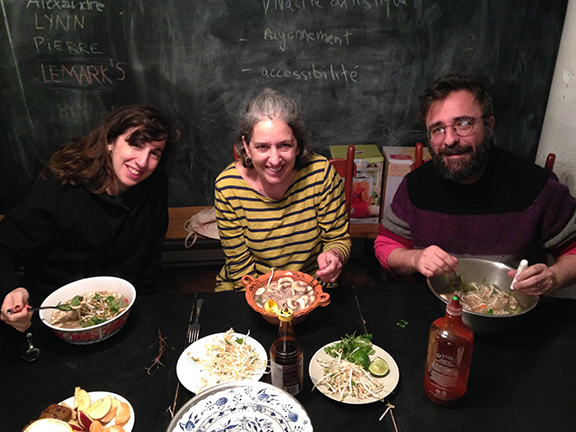 THAT'S MY SISTER!
A vaudeville show for toddlers
That's my sister! the company's new work will see the light of day in Montreal in March 2019. The creative team, composed of Steeve Dumais, Audrée Southière, Gigi Perron and Nathalie Derome is on fire. The meetings with the three groups of co-authors, aged 3 to 5 years old, at the Autour du Monde daycare in Parc-Extension are starting soon. We're cooking up our philosophical questions and we're excited!!!

DES MOTS D'LA DYNAMITE
For us, art-making takes shape through an interdisciplinary exchange born out of the contamination and juxtaposition of different means of expression, such as spoken word, performance, theatre, dance, music, digital and visual arts. Since the beginning, we have fervently called for this way of conceptualizing contemporary dramaturgy and we collaborate in the same manner with children, starting with the very essence of play: humans, a space, a material. Children remind us of the importance of playing. They inform us about the intensity and seriousness of the experience of playing and have become, over time, our Mentors!