Fresh News - Winter 2019!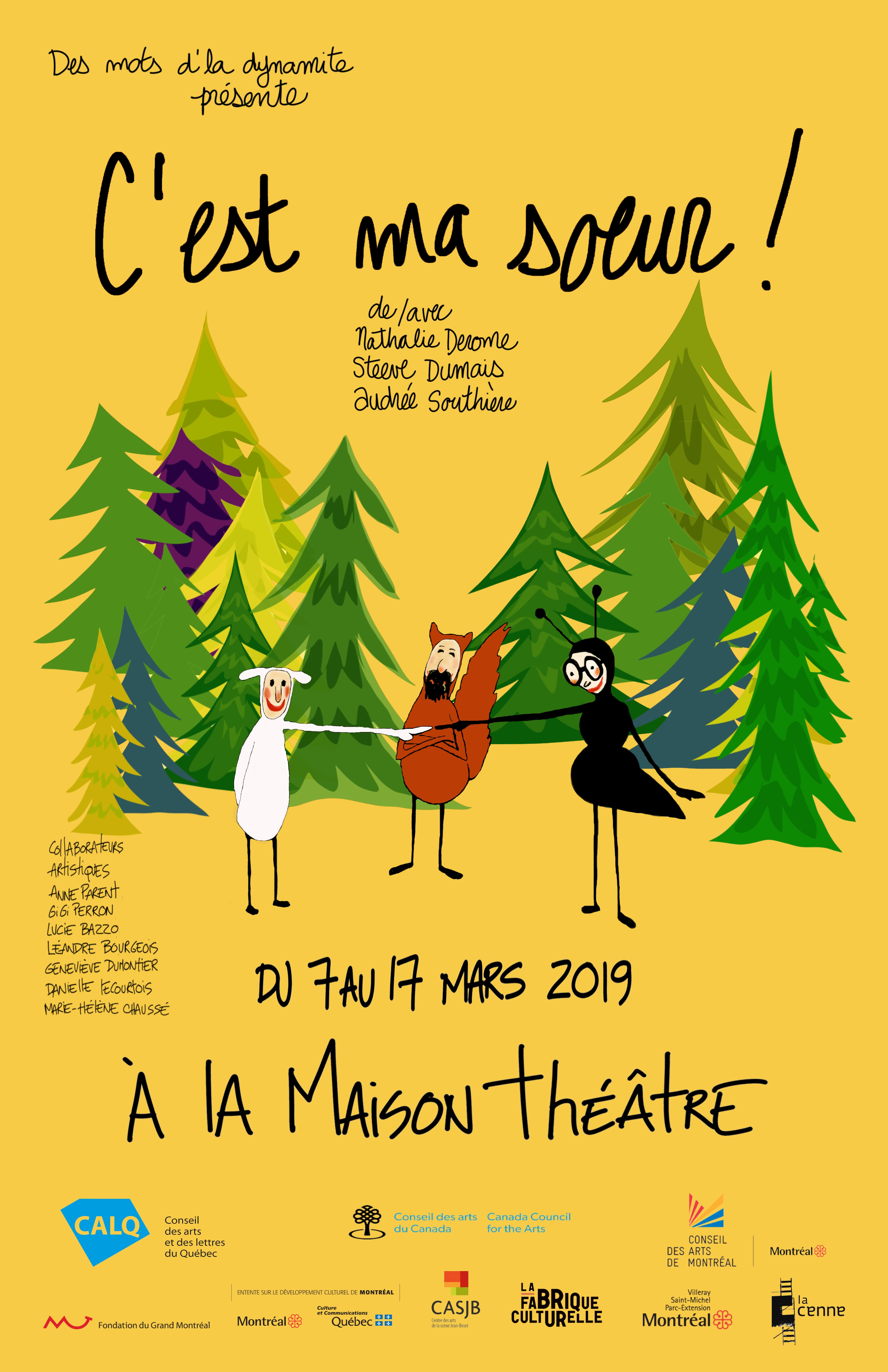 (illustration @ Gigi Perron)
That's My Sister at the Maison Théâtre from March 7 to 17 2019
Tickets are going fast!
Hurry!
This is it! After several months of work, our most recent piece, That's My Sister!, is just about ready to be shared with you!
This humorous show addresses children aged 4 to 7 and features three siblings, Antonomase the Ant, Kiki the Squirrel and Chouquette the Sheep.
You are welcome to their home, the invented forest, where everything dances, even the pine trees!
But first of all...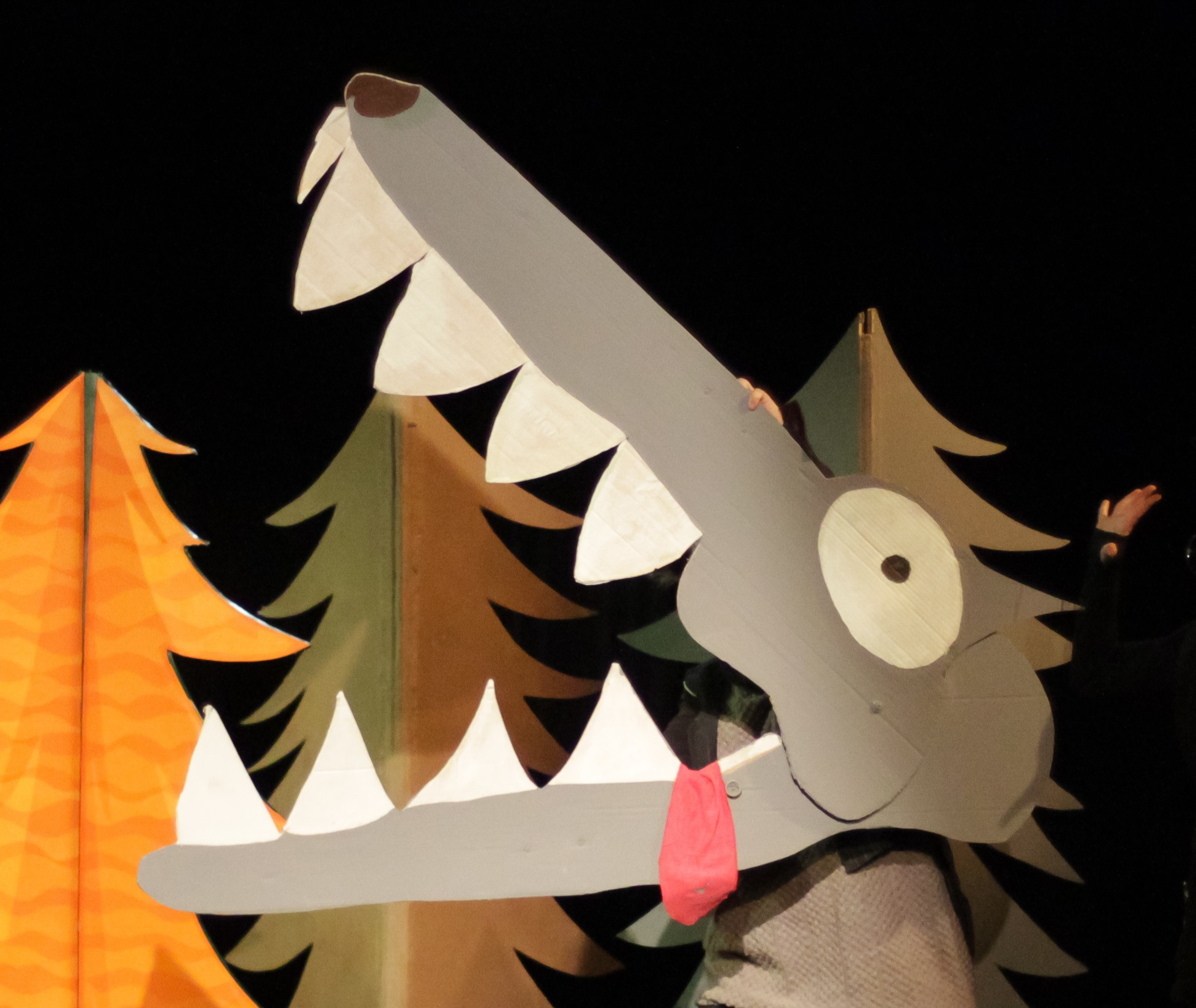 (photo credit @ Gigi Perron)
An invaluable residency
We still have a lot of work to do before the Maison Théâtre premiere. That's why we're very happy to take full advantage of an artistic residency at Sherbrooke's Centre des arts de la scène Jean-Besré.

From February 8 to 14, the team will refine the show and present it to groups of children. This will also be an extraordinary opportunity to meet artists from the Estrie region.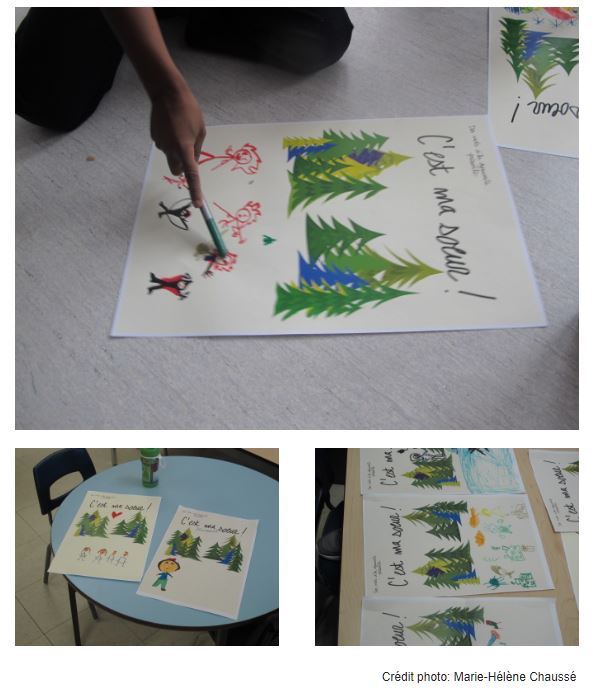 Cultural mediation: The Biggest of Littlest ones
"Draw me your family"

Last fall, the theme of fraternity was at the heart of the cultural mediation project undertaken with three groups at the Barclay School in Parc-Extension. Our team of artists and cultural mediator Marie-Hélène Chaussé met children from kindergarten and the first and second grades. These kids astonished us once again with their lively wits, good mood and sensitivity.

We are deeply grateful to the teachers, as well as to the Fondation du Grand Montréal for supporting us in achieving this project with our "mentors". We would also like to thank the Fondation de la Maison Théâtre for allowing us to invite our little collaborators to an official performance of That's My Sister!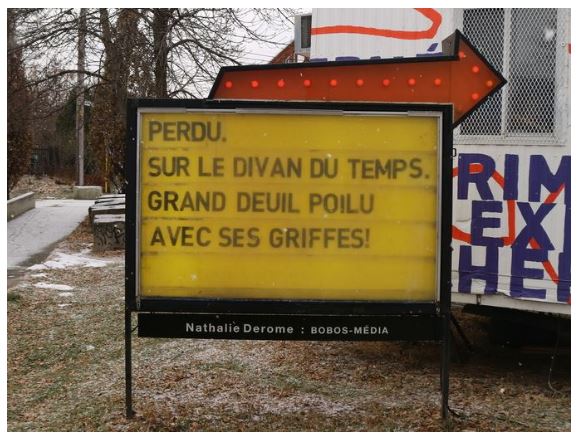 Nathalie Derome is back at Dare-Dare
Until February 20, Nathalie Derome is pursuing her BOBOS-MEDIA project at Montreal's multidisciplinary artist-run centre Dare-Dare and will continue to work on the connections between language and engagement.
Portrait of a new face at the company
As we mentioned back in the fall, our team has gained new collaborators from the emerging scene. Here is a first portrait, of Anne Parent, who is working with us as technical director, stage manager and assistant director. Her unwavering involvement and her contagious good mood make her a precious collaborator, who is great to live and work with. We recommend her famous chicken soup to everyone!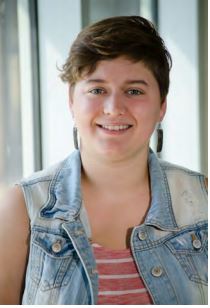 (photo credit @ Étienne Fournier)
Anne Parent

Originally from Eastern Ontario, Anne Parent completed her studies in May 2017 in stage management and technique from the Theatre Production program at the Lionel-Groulx College in Sainte-Thérèse. Since leaving school, she has worked on the following productions: Odysseo (Cavalia), Mokatek et l'étoile disparue (Ondinnok and Vox theatre), Toutou (Vox Theatre) and Chaos Coco (Théâtre Ondulé), as well as for the St-Ambroise Fringe and Just for Laughs festivals.
A newcomer to the Board
We would like to welcome Jacques Blanchet, who just joined our Board as an administrator. His great expertise in advertising and marketing will be an important asset to our organization.


Des mots d'la dynamite is a member of La Cenne, TUEJ, RAIQ, APASQ, AQM, Scène Ouverte, Maison Théâtre, CQT, Culture Montréal, La Machinerie.