Fresh News - Spring 2019!
Here we go, she's at the door,
The savage spring.
Let her in!

Happy spring to all!
@photo Luc Senécal
That's My Sister! at Maison Théâtre
The show That's My Sister! made good progress during 15 family and school performances. For Des mots d'la dynamite, it was an incredible opportunity to launch a new work at Maison Théâtre, an institution devoted to children and youth. Thank you, with all of our hearts, to the programming committee and to the theatre's entire team!

The baby is in fine health and we are very eager to show it to you again, in Montreal or elsewhere. In the performing arts, shows grow very quickly when they get the chance to be performed in front of audiences, big or small!

The theme of That's My Sister! is Fraternity. We enjoyed ourselves very much while studying the complexity of this human phenomenon.
As Chouquette the Sheep, Antonomase the Ant and Kiki the Squirrel sing it:


"We are neighbours, we're all brothers
some are scared and some are curious
we all share our planet Earth
and the mix is quite delicious"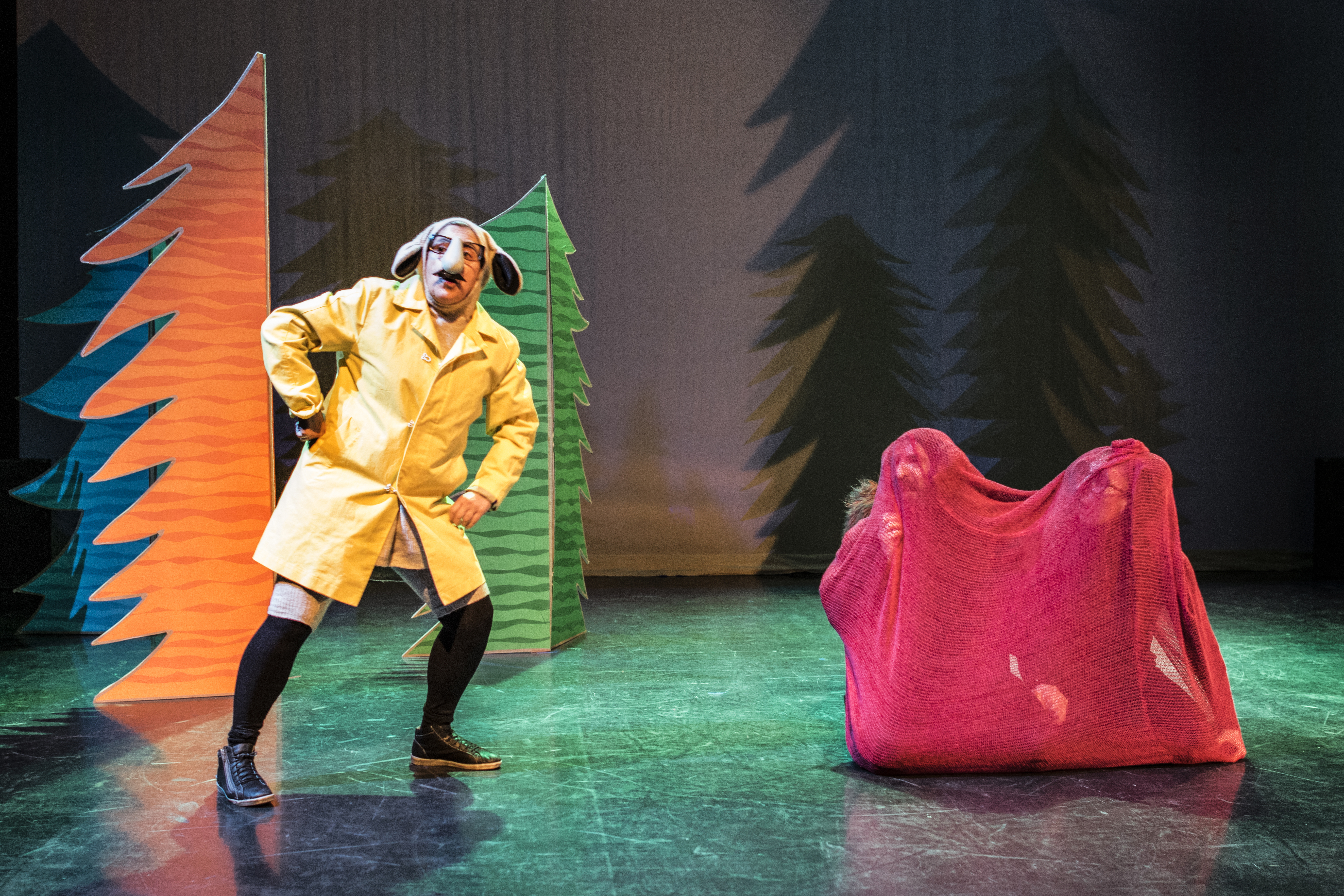 @photo Luc Senécal
That's My Sister! in the media
"The many ditties heard bring joy and a touch of fantasy to the story. The actors visibly act in concert, whether they are playing tricks on each other, envying each other or making up. Through their complementary energies and their comic timing, Nathalie Derome, Steeve Dumais and Audrée Southière enjoy themselves and display a warm and touching complicity, even during little quarrels.

An ode to the imagination, to honesty and camaraderie, That's My Sister! proves to be an effective antidote to doubt and depression."


Olivier Dumas
MonThéâtre

Further reading:
C'est ma soeur!: l'humanité en toute intimité Le Devoir
Samedi et rien d'autre Radio-Canada Ici Première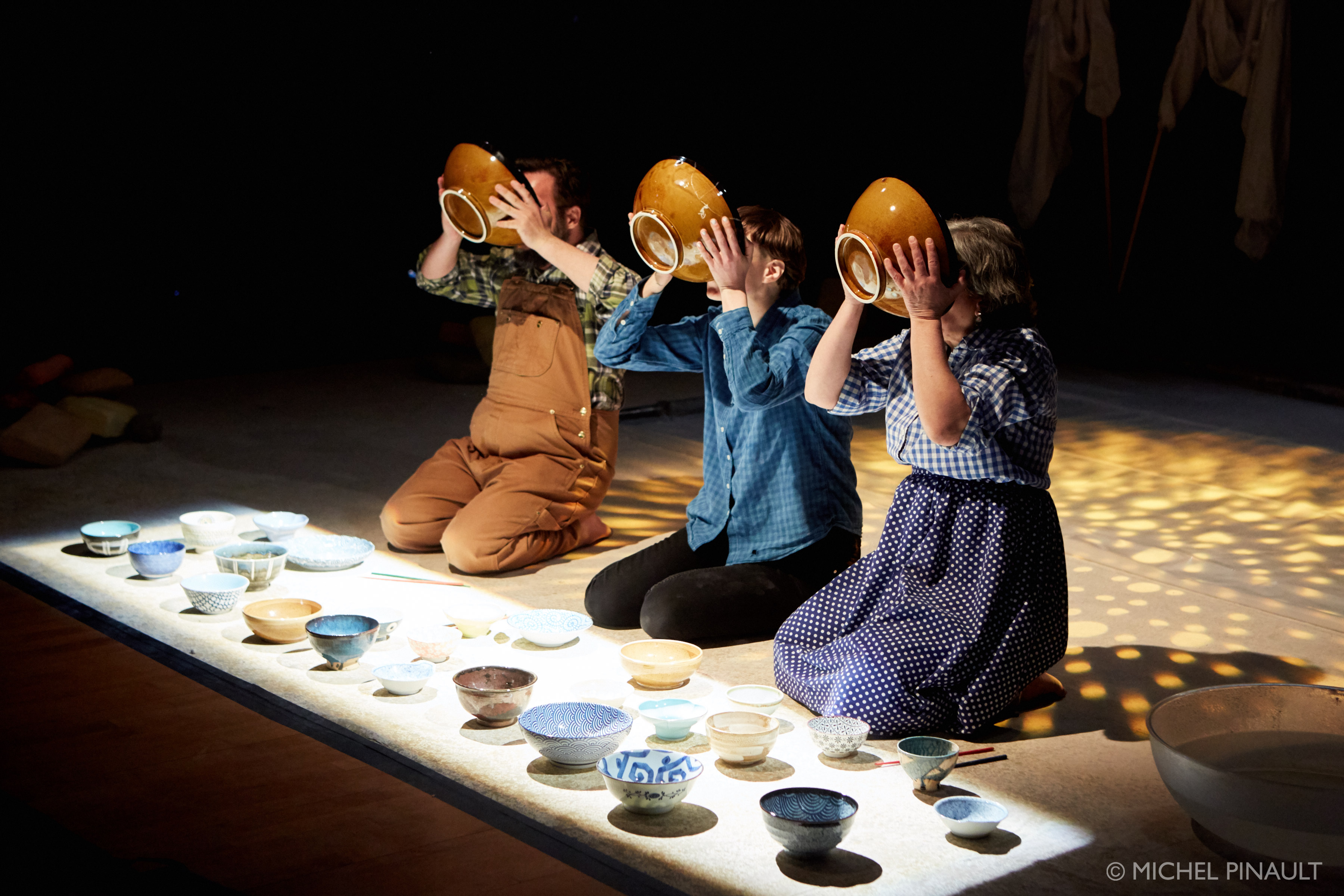 Even more... Slow Magic
You missed Slow Magic?

For our own greatest pleasure, we are performing this interdisciplinary show about the origin of the world again, for three more dates:

March 30: Plateau-Mont-Royal Maison de la culture
April 6: Janine-Sutto (Frontenac) Maison de la culture
April 28: André-Gagnon venue in La Pocatière

Reserve your tickets now!
Collaborator profiles
After having portrayed our technical, production and stage management fairy, Anne Parent, here is a profile of Gigi Perron, our set design and costume architect!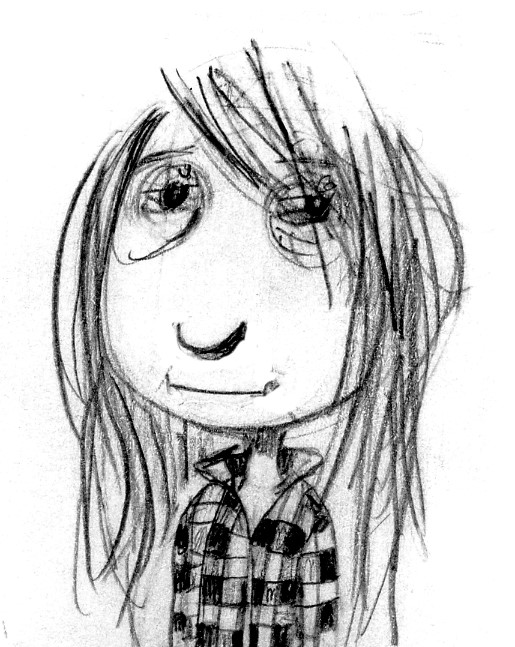 @Illustration: Gigi Perron
Gigi Perron, a painter and illustrator, has exhibited her work at many contemporary art events (Québec, Belgium). She has published three comic books with the L'Oie de Cravan publishing house and has collaborated as an illustrator, with several organizations. Her signature style distinguishes itself through unique imagery and a remarkable sense of observation about the hazards of daily life. A long-time collaborator with the Des mots d'la dynamite company, Gigi Perron has participated in the making of several shows, as a set and costume designer and artistic consultant.


Des mots d'la dynamite is a member of La Cenne, TUEJ, RAIQ, APASQ, AQM, Scène Ouverte, Maison Théâtre, CQT, Culture Montréal, La Machinerie.